Heated Gear Must-Haves While You're on the Hunt
There are a lot of things to know before heading out into the woods, how to dress is one of them. The right gear can help make for a comfortable and successful hunting trip and ORORO has just the right stuff to help make your trip one to remember.
When dressing for the occasion, layers are a key part. The outer layer is the one most people think of first and our heated jacket with Mossy Oak Country DNA pattern, America's number one camouflage pattern, you're sure to blend in while staying warm. Camo is a must-have when hunting game and always a great option when hunting other kinds of animals. 
The jacket has four heating zones and a heated collar to keep you nice and warm. The hidden power button means no distracting light to blow your cover. The waterproof  and wind-resistant fabric makes it perfect to stay prepared for all kinds of weather.
Another great outer layer option is a vest. A vest is a good choice if you're thinking about agility. No sleeves means you're free to move around making it great for fishing and bow hunting. Our heated hunting vest has all of the features of our jacket but with a few more perks.
The jacket has 14 pockets to keep your items safe and secure while you're on the go and keeps all of your things within reach. With a USB port to charge your smart devices, you can keep your phone juiced all-day while keeping it secure.  
Keeping your hands warm is a must when you're out hunting. If your hands are too cold they may be too cold to pull the trigger, resulting in missed opportunities.
Take a break and keep your hands warm with our heated hand warmer. The hand warmer creates and traps long-lasting heat. You have three settings to choose from so you can pick the perfect temperature. 
This accessory (comes in Black or Mossy Oak camo) also gives you two extra pockets, giving you more storage options.
Army Green is another great choice for blending in. This fleece jacket provides ultimate comfort and warmth while being lightweight. The breathable fabric is perfect for preventing sweat when you're on the move. 
The long-lasting heat is trapped in by the fleece material which gives a comfortable layer of insulation, keeping you warm for up to 10 working hours,  it has your back (literally) all day. 
Women's Classic Heated Vest - Green 
If you've got a partner assisting you, the Classic Heated Vest in a new green color would be the perfect match for them.
This insulated vest keeps in heat, while still being lightweight so it doesn't hold you back when you're on the move. We use a certified eco-friendly fabric that provides you with even more heated comfort. 
You can also keep your hands nice and warm with our dual pocket heating zones as an added bonus.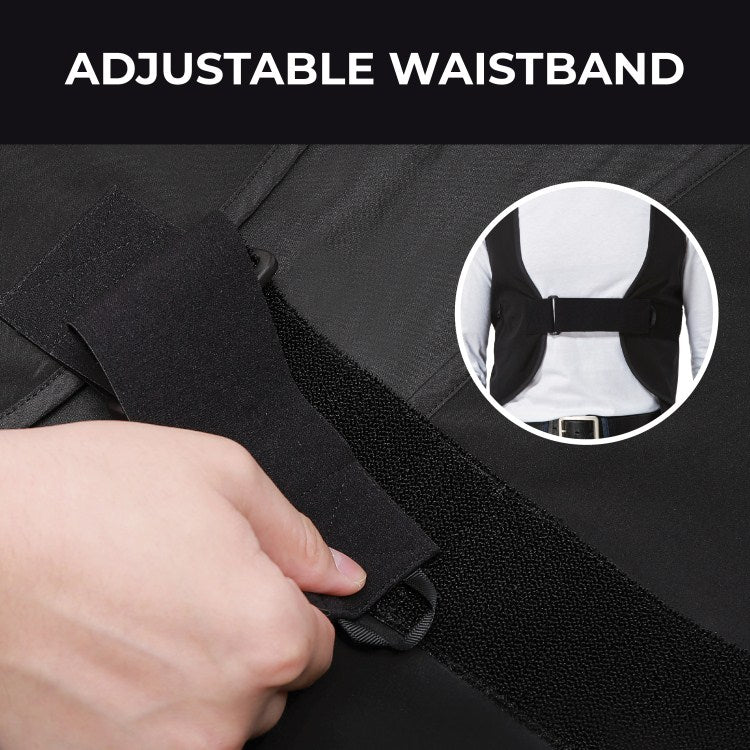 Adding an inner layer can provide extra warmth and comfort. Our discreet and seamless vest can fit perfectly under your jacket. It features an elastic waistband that's easily adjustable for a secure fit while the mid-back heating zone keeps you toasty all day. 
This vest heats up in seconds and uses a universal battery, the USB port is compatible with most power banks on the market.
As temperatures drop during the hunting season, don't forget to prioritize your health and safety. Be prepared and stay safe out there. Tag @ororo.wear on Instagram in your new heated gear for a chance to be featured by us!