SPECS
SPECS
Enjoy up to 10 hours of long-lasting warmth (3 hrs on high, 6 hrs on medium, 10 hrs on low heating setting).
This battery is 40% smaller than the ORORO standard battery and lighter with rounded corners, offering the optimized fit without feeling bulk and annoying while sitting in the battery pocket.
1.5X Faster Recharging. Use the 5V3A charger to completely power up the battery in just 4 hours.
The 7.4V output of the battery allows the heated apparel heat up rapidly to provide instant warmth.
Dual output ports enable you to charge your phone simultaneously with the USB port while enjoying the warmth.
Rechargeable up to 800 times. UL & CE Certified Safe. Compatible with all ORORO heated clothing. Make a backup for longer periods of warmth needed outdoors.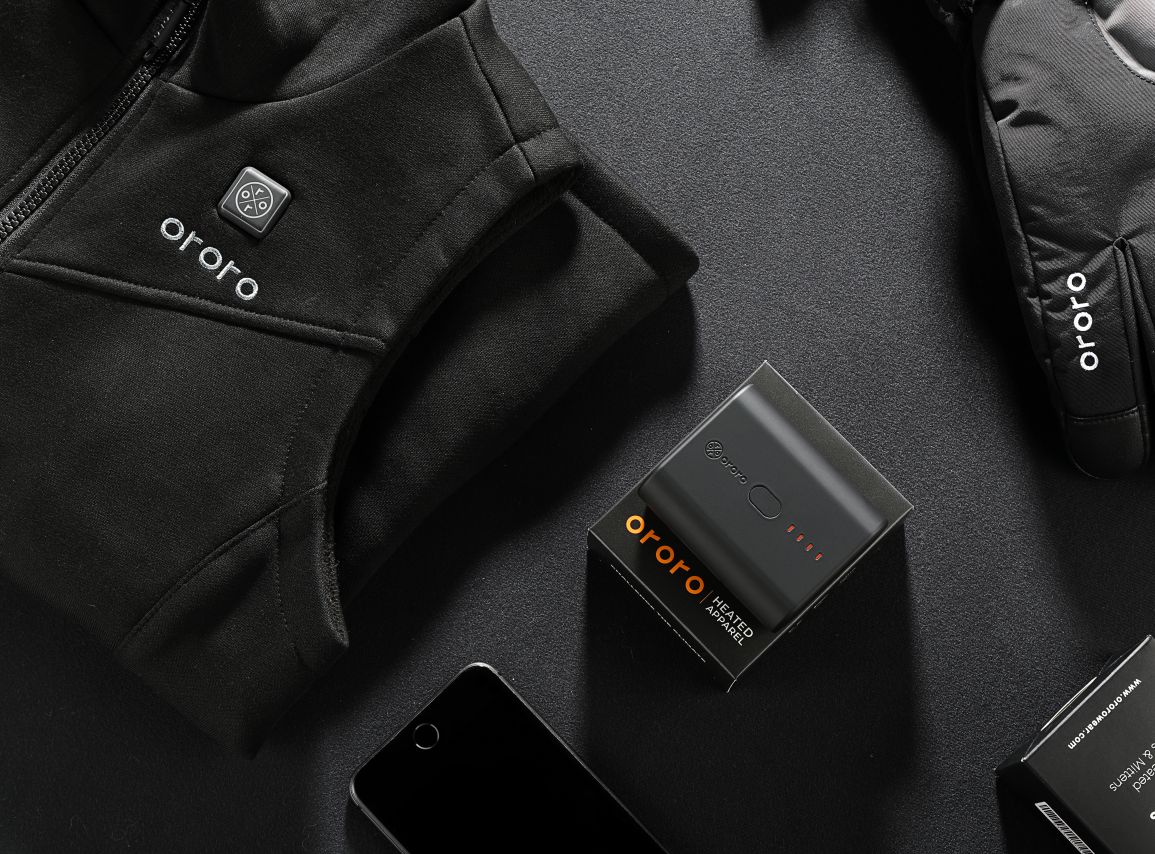 WHAT'S INCLUDED
1 × 4800mAh Mini 5K battery
1 × User Manual (English, German, French)
*5V3A charger and cable are not included. You need to use the ORORO 5V3A charger for the faster full charge of 4 hrs.
GUARANTEE
1-Year Limited Warranty
REVIEWS